Art De Vany talks about Healthspan, Lifespan and Healing the Wounds of Aging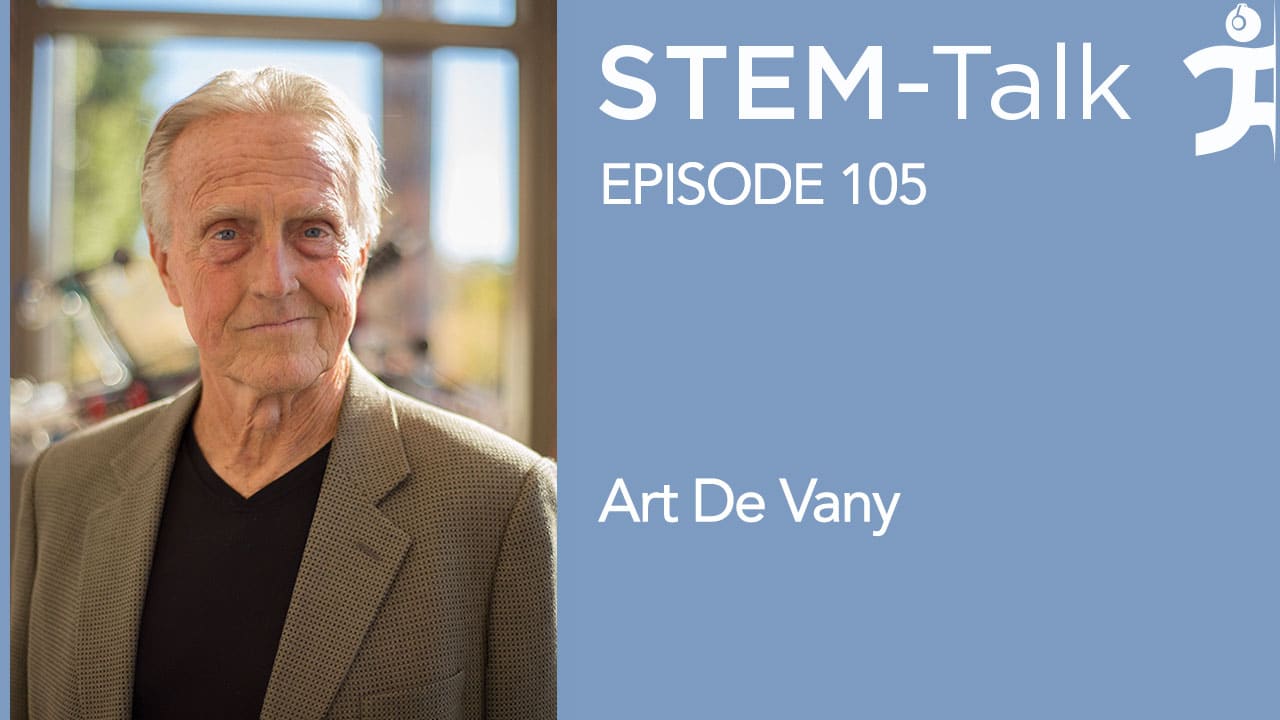 Our guest today is Dr. Arthur De Vany, who we interviewed three years ago on episode 30 of STEM-Talk. Art, who is perhaps best known as one of the founders of the Paleo movement, is the author of "The New Evolution Diet: What Our Paleolithic Ancestors Can Teach Us About Weight Loss, Fitness and Aging."

Art is a professor emeritus of economics at the University of California, Irvine. In our first interview, we talked to Art about his early research into the economics of the movie business and how he created mathematical and statistical models to precisely describe the motion-picture market.

In today's interview, Art talks to us about the new book he's working on that's tentatively titled, "The Youthful Brain—A Revolutionary Program to protect the Brain, Extend Youthfulness and Prevent Alzheimer's Disease."

The book is a continuation of Art's ongoing study of the human body and brain and offers his strategies for preventing brain deterioration and maintaining a healthy, lean body.
Link to Podcast Episode: STEM-Talk Episode 105